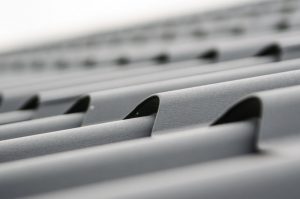 Choosing between residential roof repair and roof replacement involves considerations such as the type of damage to your roof, your budget, and the likelihood that a repair will keep your roof intact in severe weather. To help you make a decision, here are some important pros and cons of roof repair versus roof replacement.
Roof Repair – Advantage
The biggest advantages of repairing your roof as opposed to installing a new roof is that in many instances, you may only have to repair the areas that are damaged.
That can save you money, because it reduces the amount of time a contractor must spend on your roof, so if you are on a tight budget, this may be your best option.
Roof Repair – Disadvantage
However, one of the disadvantages of roof repair is that the patch job may not match the rest of your roof, which can affect curb appeal.
Certain type of roofs – such as those made from asphalt – may require that the contractor remove several layers to get to the damaged portion.
That can mean more labor costs due to the additional time, and it may also mean that contractor will not be able to lay down the asphalt in perfect symmetry, creating a look that is uneven.
Roof Replacement – Advantage
The main advantage of a roof replacement is that it ensures that not only is the damaged portion removed, but that any underlying problems in other parts of your roof are handled. That means your roof will not have leaks or cracks that could cause problems in the near future.
You can also save some money by opting to install your new roof over your existing one.
And roof replacement could end up being less expensive in the long-term, because if you choose a patch repair and that repair doesn't hold, you will have to pay for contractors to re-do the job.
Ultimately, that could end up costing you more than a one-time roof replacement with a warranty that can ensure you will have a strong roof for several decades.
Roof Replacement – Disadvantage
The biggest disadvantage of roof replacement is the immediate cost.
While replacement may end up saving you thousands of dollars in the future, it will require a more sizeable investment in the present.
That's especially true if you opt for a complete tear-off, which means the contractor completely removes your old roof and lays down a new roof.
Make a Decision That Matches Your Needs and Budget
The most important consideration when you have a choice between residential roof repair and roof replacement is what will best match your needs and your budget. If your roof has extensive damage, a replacement may be needed. But if your roof only has damage in some areas, a repair may be ideal.
If you live in the Dallas/Ft. Worth area or near Burnsville, Minnesota, contact All Craftsmen Exteriors to learn about your roofing options.